"What I receive from Aimee is how to embody my voice; her deep knowledge & experience of movement and anatomy, her deep knowledge of singing, and development of the voice through her background and lifetime of experience. Aimee is present for EACH student all day every day ... I am amazed and filled with deep gratitude that I have achieved my main intention, which was to rediscover and reclaim trust in my voice. "
~ Heidi Mattern Singer /Songwriter, Life Coach
Soul Song Vocal Empowerment Method
A system that weaves spirit, heart, and body wisdom
to cultivate the full potential of your singing voice.


It is my passionate belief every voice can be used to serve and uplift the world.

If you're already doing that, thank you.

If you're just beginning, or ready to do that in a new way…

Welcome, you're in the right place.



"The voice is the muscle of the soul."
~ ALFRED WOLFSOHN Singer, Pioneering Vocal Coach and Pedagogist


For those of you who are being called to live into the fullness of your voice, I know the courage it takes to engage that calling seriously, and face the fears that come with being seen and heard. I trust you would not feel such a call unless your medicine, your purpose, is intricately woven with the opening of your voice.


You are here to serve and uplift the world
through the song of your soul...


There are many ways this can happen, not everyone needs to be a "star" - but we do need to be ready and willing to use our voice and speak our hearts when the opportunity comes, and if you've read this far, likely you can feel that moment inside you. Singing for the joy of it, for all that we love and care for... fully opening your voice honors this precious gift of life.

As a mentor, I am devoted to catalyzing your creative and vocal potential, your embodied empowerment. Together we create a safe, brave, and inspiring place of exploration and learning, elevating your expression to align with the song you came here to sing.

I would be honored to serve your journey,

~ Aimée Kelley

Soul Song Vocal Empowerment Method is a Revolutionary Approach to Opening, Cultivating, and Actualizing your Unique Vocal Expression in the World.
You receive my undivided tending and guidance through a personalized system that not only transforms your voice, but transforms the quality of your life! Training is grounded in vocal technique, but goes way beyond traditional approaches with an array of modalities to enhance your experience.
Holistic Vocal Coaching for healthy, skilled singing
Precise and personalized physical training to tone and strengthen your instrument
Performance Skill Building
Master-level Bodywork to release voice inhibiting tension
Qi Gong and other energy attunement practices
Healing sessions addressing trauma around singing (as needed)
Optional Student Study & Support Cohorts

Your full vocal potential lies within, and the Soul Song Vocal Empowerment System
takes you on a journey proven to access and actualize that authentic, empowered voice!

CLICK ON THESE LINKS TO DISCOVER HOW YOU CAN GET STARTED

| | | |
| --- | --- | --- |
| | | Classes... Coming Soon! |

Find Your Voice and Change Your Life!

---

"Four years ago, when I started working with Aimee, I was working too hard, and not able to develop the voice that many have told me I have. I was nearing retirement, and had set my heart on spending significant time on photography once I did. Little did I know that a retirement full of music, singing and joy awaited me. All thanks to Aimée.

I started lessons with her really just to see where I could go with my voice. I had sung in pubs and clubs in England before, but felt that I was capable of more. I really had a secret dream to sing as well as Luke Kelly and Tommy Makem. Kind of a lofty goal, but…

I committed to weekly lessons with Aimée for over two years, enjoying every minute of every lesson. She gave me the knowledge and the tools I needed to reach my potential, and now I am singing in a very popular local folk band (cutting our first CD), and have two other singing duos in development. In addition, I am finding many opportunities to sing solo. I love it! Aimée inspired me, and gave me the confidence to project myself confidently in front of an audience. I could not have done this without her."
~ Chris Gilbert, Singer and Storyteller


---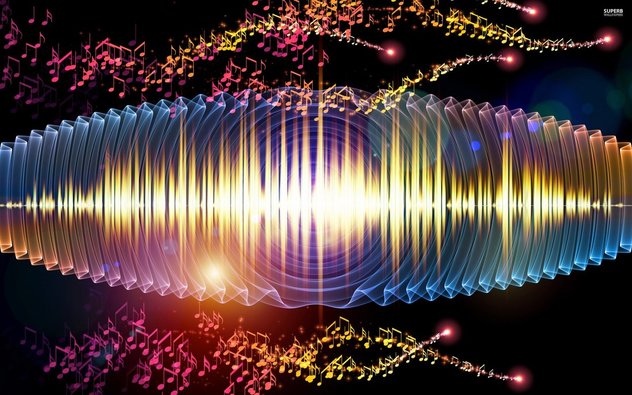 Here is a clear path, with steps you can take to the other side of any self-doubt and uncertainty....

SOUL SONG METHOD VOCAL EMPOWERMENT MODULES

1. Tune-In Technology
A proprietary system of foundational practices
that open body, breath, and heart for soul-centered singing.

2. Knowing your Instrument
Essential anatomy & Physiology of your voice and how it works.
Skill building exercises that give you an experiential understanding
of what are good, bad …and great singing habits.

3. The Wide World of Singing Styles
Explore, experiment, and discover ALL you are capable of.
Develop range, timbre, agility, breath capacity…
... and how to use it to express yourself like no one else.

4. Sing YOUR Song
We take the time needed to develop your repertoire. Whether it's chants, pop, folk or blues, American musicals, songs you've written or any other genre,
our work is to develop a personalized community of songs that you embody,
master, and carry into the world.

5. Performance Prep
Develop a real and masterful relationship with the ghosts of performing - stage fright & self-judgment. Learn how to offer yourself through performance authentically, and powerfully…with no holding back!

6. Graduate Project!
We create a performance goal that suits your desires, and takes you to the leading edge of your singing growth. Apply all that you have learned and take your next step! You have my guidance through to the date of the event.
(examples include: Intimate sharing with friends, Open Mic, House Concert, Professional Audio or Video Recording, Leading a song circle, Initiate a singing group... )


---

If you know you want to live from a truly empowered place,
Find Your Voice and Change Your Life.


SCHEDULE A FREE INITIAL CONSULTATION
Required before being accepted into this Premium Training
When we decide to work together, we'll set up a personalized schedule including some
in-person and some online sessions, depending on your location.


QUALITY GUARANTEE: It is my mission and commitment to offer the best of what I have to all my students. I ensure the highest quality training for you because I only accept students that I see I can work with powerfully to achieve their desired results. I am devoted to your success, and can be because I only take up to 8 private students at any given time.


What does Holistic Vocal Coaching mean?

I offer a unique blend of training and skills to create truly holistic vocal transformation. This is not only about your voice – this is about all of YOU…

o Body – A true singer is a vocal athlete. We actualize your optimal vocal function through moderate physical training and basic nutritional upgrading all tailored to YOU, as well as professional bodywork & assessment.

o Mind – The mind is 90% of how singing works – athletes use the mind to condition their best performance, and so do we! Compassionate and insightful coaching transforms the mental & emotional aspects of your singing experience. You create a healthy relationship with your voice, a voice you BELIEVE in!

o Soul – All our work together is grounded in the understanding that inspiration to create sound and song are a healing gift to self and others. We approach singing as an expression and service that comes through us from a greater source, however we individually conceive that to be so. We create room for the greatness of our fullest potential, and the divine mystery!

I've crafted what I wish had been out there for me years ago!

From the time I was a young adult, I hoped to find a personal mentor, a singing coach who saw my potential and championed my success. I have worked with some of the most renowned vocal teachers in the world, developing my skill and style, but in the end I needed to find my way by piecing together all that made singing feel connected to every aspect of my being. Now I offer that which I felt such a need for… I know there are others out there whose prayers would be answered to find such comprehensive support.

What This Means For You:

You will receive integrated teaching & coaching based on decades of my own research and studying the best vocal training in the world. From sacred sound lineages from around the world, to science driven vocal pedagogy, to healing to performance focuses, the Soul Song Vocal Empowerment Method uplifts YOU as a powerful artist on a path to offering the world the gifts you incarnated on earth to give. Do you want to live your life with an empowered voice? To you have dreams that require your vocal potential realized? Do you know there's a powerful singer inside you that just needs real support to emerge? Do you want more than anything to see your voice expressed in the world?

I work with a very limited number of students so I can give EACH ONE of you the BEST of what I have to offer. You arrive ready to engage in a system that is proven to create deep and profound change. Creating results with you is my definition of success!

These vocal packages are created for those who are ready for real transformation.