The Aimées

"The first time I heard a rough recording of the Aimee's singing together I sat astounded and had to put the track on repeat for an hour before I could resume my day. I was literally stunned by the beauty of their harmonies. Unbelievable beauty. Both amazing musicians in their own right, when they join creative forces, magic happens. We are transported tenderly across space and time in the cradle of their songs. The power and purity of the harmonies they create together are otherworldly and I can't get enough!I can't overstate how excited I am that these two are creating a CD together. This album will be a gift of beauty to the world." ~ Alexa Sunshine Rose http://www.alexasunshinerose.com/music/"Listening to Aimee Ringle and Aimee Kelley twine their exquisite voices together is absolute ear candy. The auditory synergy they create is so much greater than the sum of their two voices. Each is a master singer in her own right, but together they craft magic, magic with heart and meaning, poignancy with sweetness and realness. Accessible and approachable, they take you into their living room and surround you with just what your ears and your soul have been needing, whether you knew it or not." ~ Gretchen Sleicher http://songsforthegreatturning.net/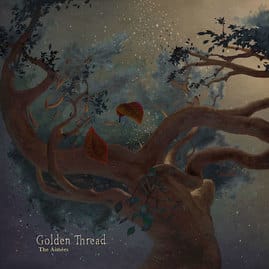 ---

We are Aimée Ringle and Aimée Kelley, a singing duo from Port Townsend, WA whose catalog of songs explore the themes of home, healing, love, birth, death, and spirit. The electric quality of resonance we felt through our voices singing together catalyzed a journey that has opened more than our own hearts... we witness again and again how music is one of the most powerful forces to uplift the human spirit. We've traveled as troubadours and song-leaders across the country to festivals, sanctuaries, homes, and hearths...and because of the enthusiasm and encouragement from communities of fans, we finally got ourselves into the studio to bring this music medicine into recorded form!




Fall 2016 "Golden Thread" Album Tour
We value making music that invites our audience to feel, to feel deeply, to open to the blessings and longings of life and let the music be a kind of medicine for the hearts journey.

AUG 30th BREITENBUSH HOTSPRINGS
SEPT 1st EUGENE, OR River Road House
SEPT 2nd PORTLAND, OR Awakenings Yoga Studio
SEPT 4th OLYMPIA, WA House Concert
SEPT 30th PORT TOWNSEND, WA OFFICIAL CD RELEASE CONCERT
OCT 1ST BELLINGHAM, WA Bellingham Arts Academy for Youth
OCT 2ND SEATTLE, WA Water Sines Studio
OCT 12TH OLYMPIA, WA Woodward Co-Housing
OCT 13TH ASHLAND, OR JACKSON WELLSPRINGS
OCT 16TH SEBASTAPOL, CA House Concert
OCT 30TH SANTA FE, NM House Concert
See Below To BUY TICKETS and visit THE AIMÉE'S Page On Facebook For More Details:
https://www.facebook.com/theaimees/events