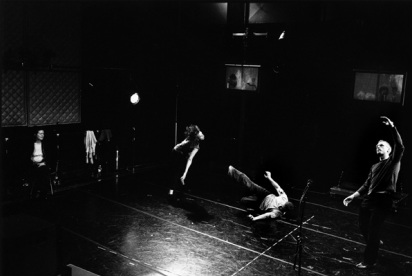 SOURCING THE ACTORS BODY: A 10-Week Training Lab


Grotowski-based theater training uses physicality in order to initiate a conversation between impulse and awareness... resulting in greater range, spontaneity and authenticity in actors. How much risk can you take as an actor? Do you know your habits and how to work with them productively? Vocally? Physically? Emotionally? We engage with this training to take ourselves OUT of knowing and come alive as a performer.

The sessions will be Monday evenings from 6:30-9pm (possibly a bit shorter) beginning September 14th for 10 weeks (through Nov. 16th).

We will explore in depth:

· Voice Work for actors developed by Steven Wangh

· Classical Grotowski Physical Training for an open body and open creative channel

· Body Centered Scene & Monologue Work

· Image and Presence Work

· Ensemble Building


"Training is an encounter with the reality which one has chosen. Whatever you do, do it with your whole self. "
~ Odin Theatre


I am looking for between 6-12 players/actors with which whom to share the work from my recent trainings with Steven Wangh of Acrobatics of the Heart. My intention with this training to impart the treasures I've been handed, but also participate as fully as possible in the process. I am a facilitator more than a teacher and ultimately look at this time together as a Lab for mutual discovery through this particular lens of Grotowski based performance. For those who enjoy it, I hope we can continue past the 10 weeks in continued training, where others bring forward their treasures, and we grow and hone our skills together…perhaps generating work as an ensemble. NO commitment beyond the 10 weeks at this time!

Once I have a sense of the number of participants we can determine the space. I am asking for a commitment and an honorarium for my time of $50 for the whole series. If we need to rent a space there may be an increase, but hopefully not.

If you are interested in learning more about this training series please come to an informational gathering on Sept 10th at the KCPT Admin Office at 1128 Lawrence St.

You will need to reserve your space by sending $50 by check or $54 by Paypal. Email or call me at 390.8794 for more details and my address!