I am a Healing Artist and Expressive Arts & Vocal Empowerment Coach
with over 30 years working in the
Performing Arts, and over 20 years in the Holistic Healing Arts and
Human Potential fields.
My mission is to create a safe & inspiring place of exploration that catalyzes the
full creative & vocal potential
of every person I work with.


"Aimée, In your presence my heart expands, opens into a deep sense of trust. I'm invited to be my fullest, most authentic self. You helped me find my song, and my dance... and even my path." ~ Karolina Anderson


My Story...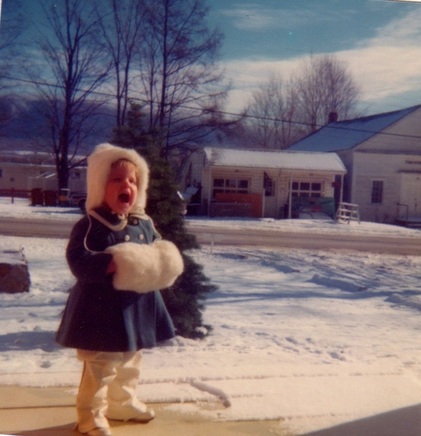 BEGINNINGS

I have lived a life graced with music and dance. To sing and play music was just part of what our family knew to do... endless song association games on long car rides, harmonies always layered in; regular listening to the great composers and performers - classical to Broadway to jazz - attending concerts & theater ...we'd come home and put on our own contrived "vaudevillian" shows, gathering around grandma at the piano... Mom started me off with lessons in modern dance at 4, training in piano at 5, in theater at 7, and voice at 13. I went on to continue my vocal & performing arts studies as a music & theater major at college and then...

I went through a time - about ten years - where all that I loved about the performing arts, and my identity within the field went through a "black out". It was a time with no sense of my own voice, no music made to speak of, and no desire to perform. During the re-emergence from that time, I came to fully understand the blessing that music and our ability to express creatively gives to the human soul.

---
HEALING ARTIST

Over those ten quiet years I became immersed in the healing arts field as a massage therapist - a choice that ultimately cultivated an ability to embody my soul path as a Healing Artist. As a result of thousands of hours of working with teachers and clients through personal healing processes and human potential exploration, I carry the deepest compassion and respect for the unique contribution that every soul has come here to make, and the often rough and wild journey we take to re-member our voice.

Around the 9th year of my healing practice I chose to go back to school for a degree in Human Ecology and it was there that my consciousness awakened to the importance of cultural, social , environmental , and global healing. I discovered how my then latent skills as a performer were now of use - how my voice had a purpose. Since then I have worked as a vocalist, actor, and dancer in alignment with the intention to use the stage as a place to raise people up, build community, and call for healing.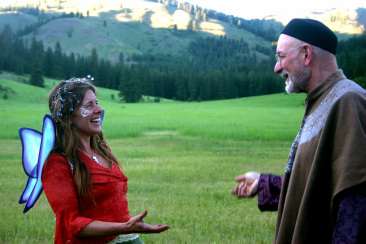 TRAINING & EXPERIENCE

I've been fortunate to find master teachers in my chosen fields of study. After my academic performing arts training, I worked with Michael Rohd and then Marc Weinblatt in Theater of the Oppressed and Playback Theater forms. Performing & touring with the Poetic Justice Theater Ensemble followed that for 3 years. I am currently a student with Blue Egg Studios in Vancouver BC, and Acrobatics of the Heart Grotowski based theater work.

After a classical foundation in vocal technique through college, I found vocal instructors Richard Armstrong (a core member of the Roy Hart Theater) and then Mark Power of Seattle became pivotal mentors in what is now my approach to vocal technique. I also study the healing voice work of Valborg Werbeck, Vicki Dodd, Barbara McAffee, Christa Ray and Shanti Shivani ~ I use many of their insights & vocal practices every day.

After a lifelong love of musical theater, I occasionally perform in musical shows that hold great meaning for me, such as "Spitfire Grill" (2006) and "Conference of the Birds" (2008) - regional award winning productions at Key City Public Theatre. I am currently working on my own libretto and script for an avant garde musical production.

Creating harmony is one of my life's greatest joys and passions...Between 2008 & 2010 I recorded and toured with soulful songstress Alexa Sunshine Rose. Soon after, an alliance in community building through song emerged when the legendary Laurence Cole, gifted singer/songwriter Aimee Ringle, and I formed the recording and touring group "The Songweavers". It is with great joy that I continue recording and performing with my partner in a duo we pretty much had to call, "The Aimées". We look forward to producing our first album in 2016.

"Awakening Sound & Body" is a series of weekly classes I've offered through Madrona Mindbody Institute. I also designed & facilitate "Soul Call", an empowerment and sacred practices circle for women.

---
For 14 years I have been blessed to live in the vibrant and beautiful community of Port Townsend, WA, on the shores of the Salish Sea. In addition to my offerings through Moving Grace Arts, I co-facilitate the Port Townsend Movement Collective, and work individually and collaboratively to develop new integrative performance art works at regional venues such as "Studio 36" and for our local sustainability organization Local 20/20.
My partner and I host a monthly "Heart Circle", where music and deep sharing foster a richer tapestry of understanding among our community members.

In addition to voice, dance & theater, I enjoy ongoing practices with Qi Gong, frame drum, didgeridoo and cultivating an ever deeper relationship stewarding and learning from this beautiful community and bio-region.

My vision is to continue collaborating, writing, performing and recording. I am called to explore the body & voice artistically, primarily as a vehicle for consciousness & the experience of fully expressed, ecstatic wholeness.

It is truly my great joy and honor to bring these treasures of experience and insight to you through
Soul Song Vocal Empowerment Intensives, The Heart of Singing Workshops, and private Vocal Coaching.

---
Links to the Albums Aimée has collaborated on: