I am a Healing Artist , Expressive Arts & Vocal Empowerment Coach
with over 30 years working in the
Performing Arts, and over 20 years in the Holistic Healing Arts and
Human Potential fields.
My mission is to create a safe & inspiring place of exploration that catalyzes the
full creative & vocal potential
of every person I work with.


"Aimée, In your presence my heart expands, opens into a deep sense of trust. I'm invited to be my fullest, most authentic self. You helped me find my song, and my dance... and even my path." ~ Karolina Anderson


Mentor * Council Guide * Ritualist * Healing Artist * Vocalist * Priestess * Sanctuary Steward * Intuitive Chef * Communitarian * Supplicant to the Vision of Heaven on Earth * Embodiment Advocate * Cacao Ceremonialist

"My voice is a weapon of mass connection."
- Melanie DeMore

For 16 years I've lived in beautiful Port Townsend WA, and now steward a sanctuary we like to call "The Songhouse". The natural beauty right outside my door, and endless hikes in the Olympics, and full rich community life in a small town is what has kept me rooted. So does my dance practice - only a slight second to my passion for singing. I enjoy ongoing practice and play with Qi Gong, frame drum, didgeridoo. I am always cultivating an ever deeper relationship stewarding and learning from this beautiful community and bio-region.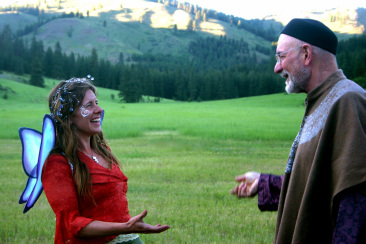 TRAINING & EXPERIENCE
My approach to vocal technique is a balance of science and spirit. I developed the Soul Song Method after many years of personal training, experimentation, and discovery, and 6 years devoted to training students in healthy, heart-centered singing.
I received a classical, bel canto foundation in vocal technique over 6 years of high school and college. Over 20 years, I've continued to study vocal technique and perfarmance, as well as the mystical science of sound in the Yogic, Essene, Egyptian, and Indigenous American lineages.
Additional vocal & pedagogic training include:
Richard Armstrong (Roy Hart Theater /Alfred Wohlfson methodology)
Mark Power, Seattle (contemporary technique)
Ongoing studies and influences include:
Oren Brown, Valborg Werbeck, Vicki Dodd, Barbara McAffee, Christa Ray, Shanti Shivani,
and the vocal improv style of Rhiannon.
Extensive bodywork and somatic studies, and 20 years as a licensed massage practitioner deeply inform my teaching style as well.
My work in the performing arts:
Theater of the Oppressed, and Playback Theater forms with Marc Weinblatt and Michael Rohd Performing & touring with the Poetic Justice Theater Ensemble for 3 years
Acrobatics of the Heart, Grotowski based theater work as taught by Steve Waghn and faculty of the Experimental theater wing at NYU.
Lead and ensemble cast roles in regional award winning productions at Key City Public Theatre
Experimental dance and theater at Studio 36 in Port Townsend
2008 - 2010 recording and touring with Alexa Sunshine Rose.
2011-2013 recording and touring with Laurence Cole and Aimee Ringle as "The Songweavers".
2011-2017 "The Aimées" recorded and toured, our first album produced in 2016, Golden Thread, and look forward to producing an EP in 2019.
I am currently working on my own libretto and script for an avant garde musical production.
My work as a teacher and facilitator:
SoulSong Vocal Empowerment Coach
Song Leader and voice coach at Singing Alive, and Village Fire Festivals
"Awakening Sound & Body" class at Madrona Mindbody Institute.

"Soul Call", an empowerment and sacred practices circle for women based on the work of Jean Houston

"Vocal Alchemy", vocal improv lab inspired by Rhiannon's vocal river work
"Sound Temple", a sacred sound practice of ancient lineage esoteric prayer
"Heart Circle", a form of monthly council supporting the local sustainability movement
Contact Improv Jams
Grotowski based ensemble practices

Deep Tissue massage at the Port Townsend School of Massage

---
My Story...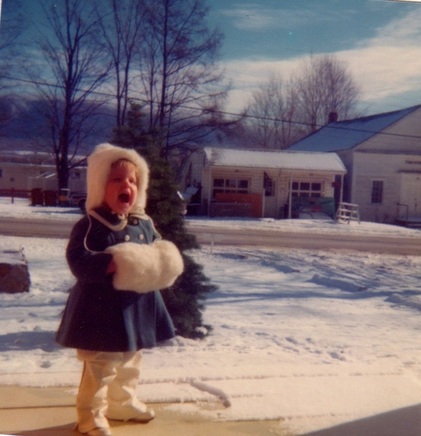 BEGINNINGS

I have lived a life graced with music and dance. To sing and play music was just part of what our family knew to do... endless song association games on long car rides, harmonies always layered in; regular listening to the great composers and performers - classical to Broadway to jazz - attending concerts & theater ...we'd come home and put on our own contrived "vaudevillian" shows, gathering around grandma at the piano... Mom started me off with lessons in modern dance at 4, training in piano at 5, in theater at 7, and voice at 13. I went on to continue my vocal & performing arts studies as a music & theater major at college and then...

I went through a time - about ten years - where all that I loved about the performing arts, and my identity within the field went through a "black out". It was a time with no sense of my own voice, no music made to speak of, and no desire to perform. During the re-emergence from that time, I came to fully understand the blessing that music and our ability to express creatively gives to the human soul.

---
HEALING ARTIST
Over those ten quiet years I became immersed in the healing arts field as a massage therapist - a choice that ultimately cultivated an ability to embody my soul path as a Healing Artist. As a result of thousands of hours of working with teachers and clients through personal healing processes and human potential exploration, I carry the deepest compassion and respect for the unique contribution that every soul has come here to make, and the often rough and wild journey we take to re-member our voice.
Around the 9th year of my healing practice I chose to go back to school for a degree in Human Ecology and it was there that my consciousness awakened to the importance of cultural, social , environmental , and global healing. I discovered how my then latent skills as a performer were now of use - how
my
voice had a purpose. Since then I have worked as a vocalist, actor, and dancer in alignment with the intention to use the stage as a place to raise people up, build community, and call for healing.
Singing as an act of soul centered service began to emerge for me when I met and marched, and sang with Laurence Cole
(laurencecole.com/)
in the 2002 Iraqi war protest march in Seattle. Since then, he has modeled for me the dedication to singing as a form of social activism that brings people into an elevated state of "remembering" . Indeed, singing is one of our most primal and ancient "technologies of belonging" that we humans have been using since our earliest times - possibly before speech itself.
This initial re-awakening planted a seed that would not fully sprout until 2012. I'd been co-leading circle singing at Singing Alive festivals, and we'd recorded the This Fire CD, and I was remembering song as my devotional calling, but how was I to live it out? That autumn I chose to retire from my 20 year practice as a healer and bodyworker. I did not know what was next, but I could feel something was so ready to change, and that I was being directed to sit still, and listen deeply. Surrendering to this message, living without a known future, or sustainable income was one of the more challenging things I've done, but the gift I received was more than worth the discomfort. After a few months, during a lengthy meditation, I began receiving what felt like a "download".
In quiet reflection that winter, laid before me was the synthesis of 30 years of my living, my passion, my skills, and a form that would align these gifts with an offer to deeply nourish the path of blossoming singers. I was shown just how to do it, and so by spring I lead my trial 5-day Soul Song Vocal Empowerment Intensive for 4 community members. It was a great success for all! With the grace of this unfolding, I have continued to follow a path that deepens the basic format and concept. That singing is a life skill, a path of embodiment and awakening, and a much needed gift to be brought through every soul that is called to sing their song.
MY MISSION as your vocal coach...
I have had many wonderful vocal coaches over the years. Sometimes for a week at a time, sometimes for many months or years. My mission is to take all I have been so fortunate to learn, to mentor others who know the their voice is an essential part of their personal or professional fulfillment. I invest the time and energy to encourage the whole person, the vision, the dream - as well as the techniques and small steps that build that dream. I encourage the depth and fullness of soul that infuses a voice with it's own unique medicine. It has been a passion of mine to reflect on what I would have personally thrived to receive along the way; and a great to joy to realize that I have the skills - both technical and otherwise - to offer such a deep, healing and catalyzing relationship with voice to others.
Links to the Albums Aimée has collaborated on: